A Public Bookstore, Library, and Spiritual Resource Center for Everyone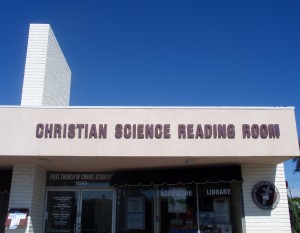 Come Explore our Reading Room!
It's conveniently located in Old Towne Yorba Linda, in the same building as the Yorba Linda church, adjacent to DanceSTAR Academy of Performing Arts near Main Street, at 18343 Lemon Drive. It's a great community resource for spiritual seekers. You are always welcome to come browse. We have inspirational material for you to purchase, read, study, hear, or even borrow.
(Note: All Christian Science churches have Reading Rooms local to their edifice, so you can find many other opportunities to research Christian Science even outside of Yorba Linda.)

Our Reading Room / Bookstore is a great place to shop for inspirational gifts!
Did you know? Historically, "Reading Rooms" were a vehicle for publisher's everywhere to display and sample their products to the public. So it was natural for Mary Baker Eddy to use Reading Rooms to present and share her published works. Christian Science Reading Rooms have now grown into the world's largest network of Christian bookstores with over 2000 locations, both as a source for resources applicable to the Bible and Christian Science and as a place to study and explore these resources.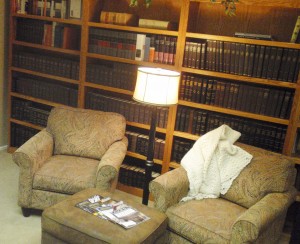 At the Yorba Linda Reading Room, in addition to Bibles, references, books, CDs, videos, software, and other resources for your spiritual search, we offer online access to the award winning Christian Science Monitor newspaper (www.CSMonitor.com) as well as hardcopies of the Christian Science Monitor weekend edition.
Also sold in the Reading Room are the weekly "Christian Science Sentinel", the monthly "Christian Science Journal", "The Herald of Christian Science", and the Christian Science Quarterly weekly Bible Lessons in several formats.
The Bible and Mary Baker Eddy's signature work, Science and Health with Key to the Scriptures, are for sale in in a variety of translations, formats, and languages. Also available are Mrs. Eddy's other writings, and various biographies of Mrs. Eddy, her life and times.
Children's books, inspirational CDs (musical and spoken word), and products for Teens are also on sale.
We have items in Spanish and other languages.
Our Reading Room / Bookstore is a great place to progress in your study of Christian Science!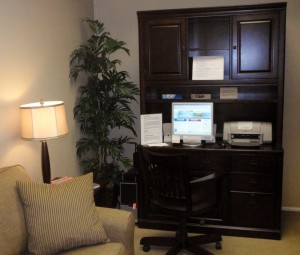 Our Reading Room includes a comfortable study room where one can
Read and study the week's Bible Lesson,
Read and study from a wealth of books and literature, including

Various Bible translations, concordances, dictionaries, and commentaries
The Christian Science Monitor
Books by or about Mary Baker Eddy
Bound volumes of past "Christian Science Journal" and "Christian Science Sentinel" editions.

Take advantage of any of the variety of study aids.
Our Reading Room includes computer resources to assist in your Christian Science study.
Online resources
Useful application software packages such as
Come in and browse, or call (714) 777-2391. A friendly attendant can answer your questions. We take most credit cards, check, and cash.
The Yorba Linda Christian Science Reading Room is sponsored by the First Church of Christ, Scientist, 18343 Lemon Drive, Yorba Linda, CA 92886. Phone (714) 777-2391
Hours:
Tuesday, Thursday, Saturday from 10:00 am – 1:00 pm and
Wednesday evenings 5:00 pm – 7:30 pm