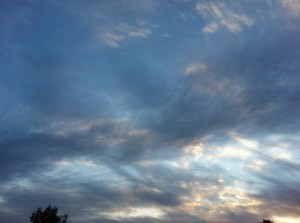 "The physical healing of Christian Science results now, as in Jesus' time, from the operation of divine Principle, before which sin and disease lose their reality in human consciousness and disappear as naturally and as necessarily as darkness gives place to light and sin to reformation. Now, as then, these mighty works are not supernatural, but supremely natural."
— Science and Health with Key to the Scriptures, Preface
Jesus told us (John 14: 12), "He that believeth on me, the works that I do shall he do also." This statement, along with others like it, indicate that the Jesus' healing works were not simply miraculous demonstrations of Christ's power confined to a time period nearly two millennia ago.
Christian Scientists see Jesus' works as demonstrations of a divine Principle (a Science) that is applicable and demonstrable by all of us, even today. Christ Jesus was sent as our Master to teach us all (his disciples, students) the Science of Christ that gives mankind the power to do the works of Jesus, healing the world of sin, sickness, and death.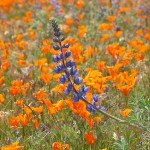 Healing in Christian Science is normally sought after and gained by going to God first, through prayer, as Jesus did, rather than by physical means. Healing through systematic prayer is seen as God's natural order of things. It comes about as we gain a clearer perception of our relationship with God and of His/Her perfect care for all creation. We take our viewpoint from the first chapter of Genesis in the Bible where our perfection as the image and likeness of God is spelled out.
Christian Science Practitioners: Although, in truth, all who "practice" (study, exercise, progress in, heal with) the Science of Christ are "practitioners", the church includes a network of practitioners whose full-time occupation is the Christian Science healing practice. Christian Science practitioners respond to requests for healing and provide spiritual treatment through prayer that results in healing. For more information about Christian Science practitioners, please refer to http://christianscience.com/healing/christian-science-practitioner/.
A world-wide directory of practitioners is included in the monthly publication "The Christian Science Journal" or online at http://christianscience.force.com/AdvancedDirectoryLookup.
Christian Science Nurses are available to help individuals who need skillful physical assistance while relying on Christian Science treatment for healing. For information about this network of Christian Science nurses – what they do, their mission, their credentials, and how to contact them – please refer to http://christianscience.com/healing/christian-science-nurse/ or www.AOCSN.org/.
Christian Science Nursing and Care Facilities are places where an individual's desire to rely solely on prayer for healing is upheld by the spiritual reassurance and practical care given by Christian Science nurses. For information about these care facilities – services offered, accreditation, and locations – please refer to http://christianscience.com/healing/christian-science-nurse/facilities/.
Local Christian Science care facilities in Southern California include Broadview and High Haven Visiting Nurse Service, in Los Angeles (www.CSBroadview.org) and Sunland Home Foundation, in Encinitas (www.sunland.org).