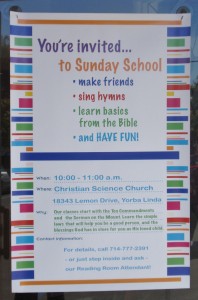 Our Sunday School is a dynamic, loving place where youth ages 3 through 19 can come to learn and discuss meaningful truths and ideas that heal.
Our informal classes meet each Sunday morning from 10:00-11:00 a.m. In our classes, students study the Bible and Science and Health with Key to the Scriptures by Mary Baker Eddy, and learn to apply their healing ideas to their everyday lives.
All of our students are taught the Ten Commandments, The Lord's Prayer with its spiritual interpretation by Mary Baker Eddy, Christ Jesus' Sermon on the Mount, and many of the wonderful Bible stories and parables.
Our Sunday School teachers are experienced Christian Scientists dedicated to helping young people learn the valuable lessons of the Bible through the spiritual teachings of Christian Science.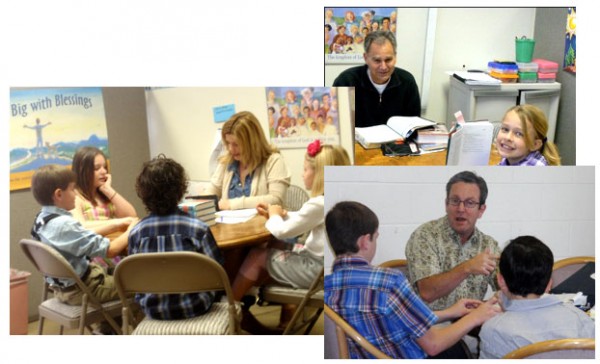 The Sunday School service opens and closes similarly to the Church Service, with the major period devoted to instruction, learning, and discovery.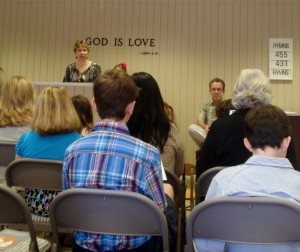 Opening exercises

Hymn.
Subject of the lesson announced; Golden Text repeated by the children; Responsive Reading.
Silent prayer, followed by the audible repetition of the Lord's Prayer in unison.

Instruction in classes
Closing exercises
Entire school reassembles.

Hymn.
Scientific Statement of Being (from Science and Health) read by the Superintendent.
Here is a picture of our Sunday School students at a hymn sing.