Quote of the week:  "Man is God's image and likeness; whatever is possible to God, is possible to man as God's reflection. Through the transparency of Science we learn this, and receive it: learn that man can fulfil the Scriptures in every instance; that if he open his mouth it shall be filled — not by reason of the schools, or learning, but by the natural ability, that reflection already has bestowed on him, to give utterance to Truth."  — Mary Baker Eddy, Miscellaneous Writings —
——————-
Feel free to listen to this recording of our recent Christian Science Lecture given by Mark McCurties on March 11, 2017, titled MAKING MEANINGFUL CHANGE: HOW GOD'S LOVE CAN CHANGE YOUR LIFE AND THE WORLD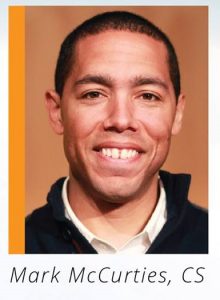 "The desire to change ourselves, to improve our character, our relationships, our life prospects can also go beyond just the boundary of our own lives and the four walls of our home. Many men and women around the world have a sincere yearning to improve the collective experience of mankind," says McCurties. "In this lecture, I will explain how God's loving and saving power is the greatest agent for change, and that through a right understanding of God, His power can be seen and felt right here and now, bringing health and peace to the world."
The ideas in this lecture are based on the teachings of Jesus as recorded in the Bible, and as discussed in Science and Health with Key to the Scriptures, by Mary Baker Eddy.
McCurties has had a life-long love of the Bible and its inspiring message of individual triumph over adversity. After graduating from college he spent a number of years in the field of education where he worked as a camp director, experiential educator, resident counselor, and athletics coach. While working with young people, he had many opportunities to witness the healing power of God, and these inspiring experiences eventually led him into the full-time public practice of Christian Science.
Mark McCurties is a member of the Christian Science Board of Lectureship. He travels from his home near Boston, MA.
——————-

Dearest seekers!  The third annual special "God Talks" will take place Saturday, April 8, 2016, 9:30am – 12:30pm, at Orange Coast College. This year's event will be highlighted by two Christian Science Lectures: THE SCIENCE OF CHRISTIANITY by Mary Alice Rose and INFINITE POSSIBILITIES FOR HEALING by Chet Manchester. Tickets are on sale now ($15 at the door, $12 in advance). Check out and share in dialog  year round at GodTalksCS.org or on Facebook.
Click here:  http://www.godtalkscs.org/
——————-
Can't make it to the Wednesday evening Testimony Meeting?  We invite you to call in and participate remotely!  We begin the call at 7:20pm on Wednesdays so you can hear the piano prelude prior to the service, which starts at 7:30pm.  Dial 714-551-9842, then enter 08032013#, when prompted.  You will then be CONNECTED.  We look forward to having you join us!